Back
Corn Silage Silo: Weak Point Analysis
Hygienically perfect corn silage is essential for high milk yields. However, mold is a common issue that can arise in corn silos. There can be many reasons for reheating, mold formation, and incorrect fermentation.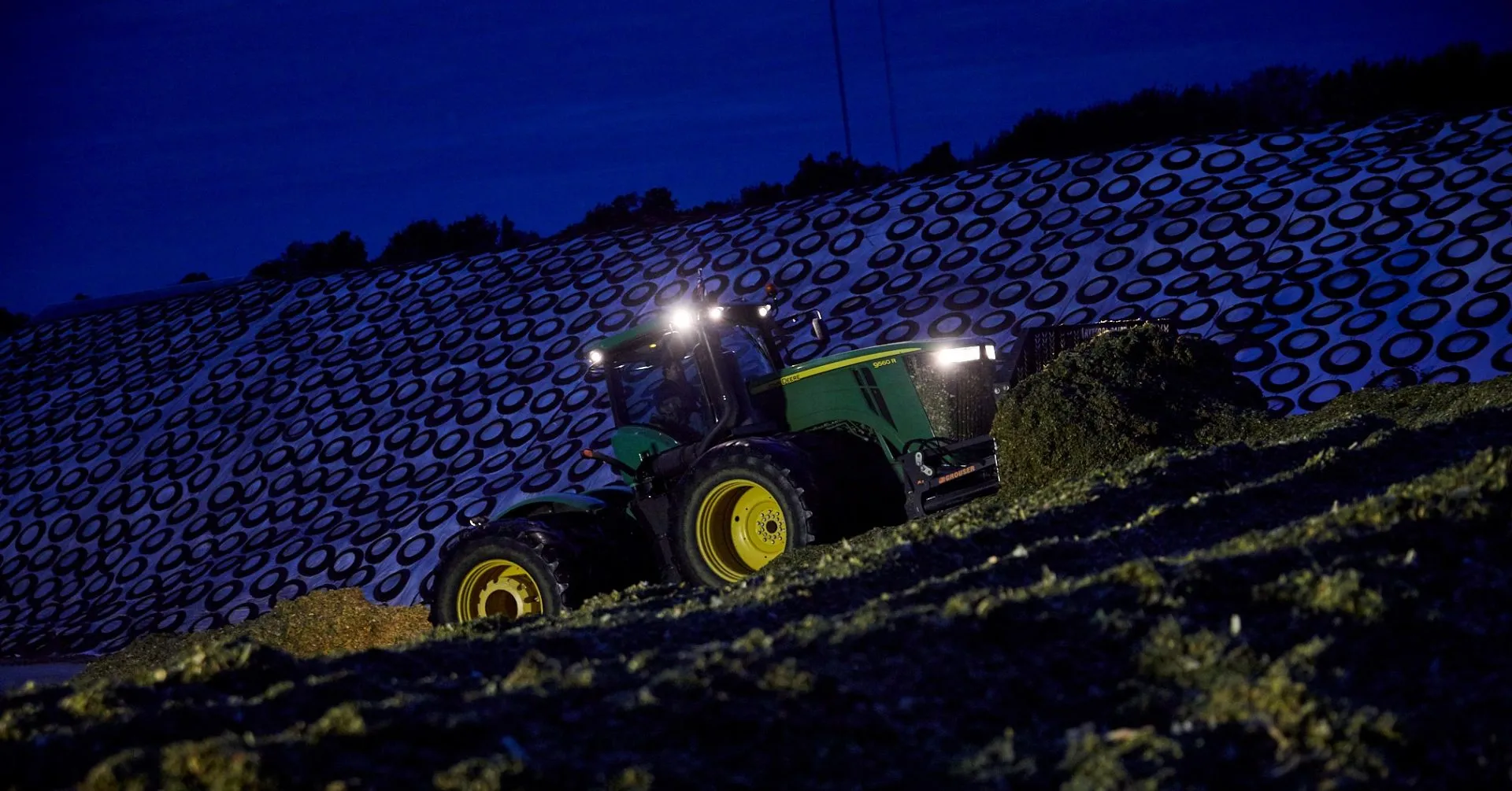 When it comes to corn silage, any number of things can go wrong any number of ways. The silage can heat, then reheat. Mold can take hold. Fermentation can fail. There's a lot to troubleshoot! Part of the problem with solving your problem is knowing why your silage has a problem in the first place.
Luckily, the location of the reheating or mold can tell you almost everything you need to know about not only how to solve the problem, but why you might have the problem in the first place.
Here's a handy guide for solving some of the common issues you might face with your silage, including probable causes.
Possible causes:

Having a jagged, loose layer from poor face management, having an inadequate pack, or overfilling the silo.

Solutions:

Improve compaction by having adequate tractor weight and speed.
Utilize a defacer to keep a clean, smooth face.
Possible causes – packing issues:

Layers that were already packed were dug into and oxygen was reintroduced.
Packing layers greater than 6 inches causes poor compaction.

Solutions:

Packing layers should be 6 inches or less and avoid digging the blade into previously packed layers.
Possible causes:

Inadequate packing due to having a dry layer of substrate or insufficient packing density due to tractor weight, rate of delivery, or having too thick of packing layers.
Another cause is a lack of immediate coverage during harvest breaks, especially when breaks are several days.

Solutions:

Ensure an adequate packing density is reached and chop dry areas of the field with a shorter chop length.
In addition, if there are delays in harvest and silo filling ceases be sure to cover the silo.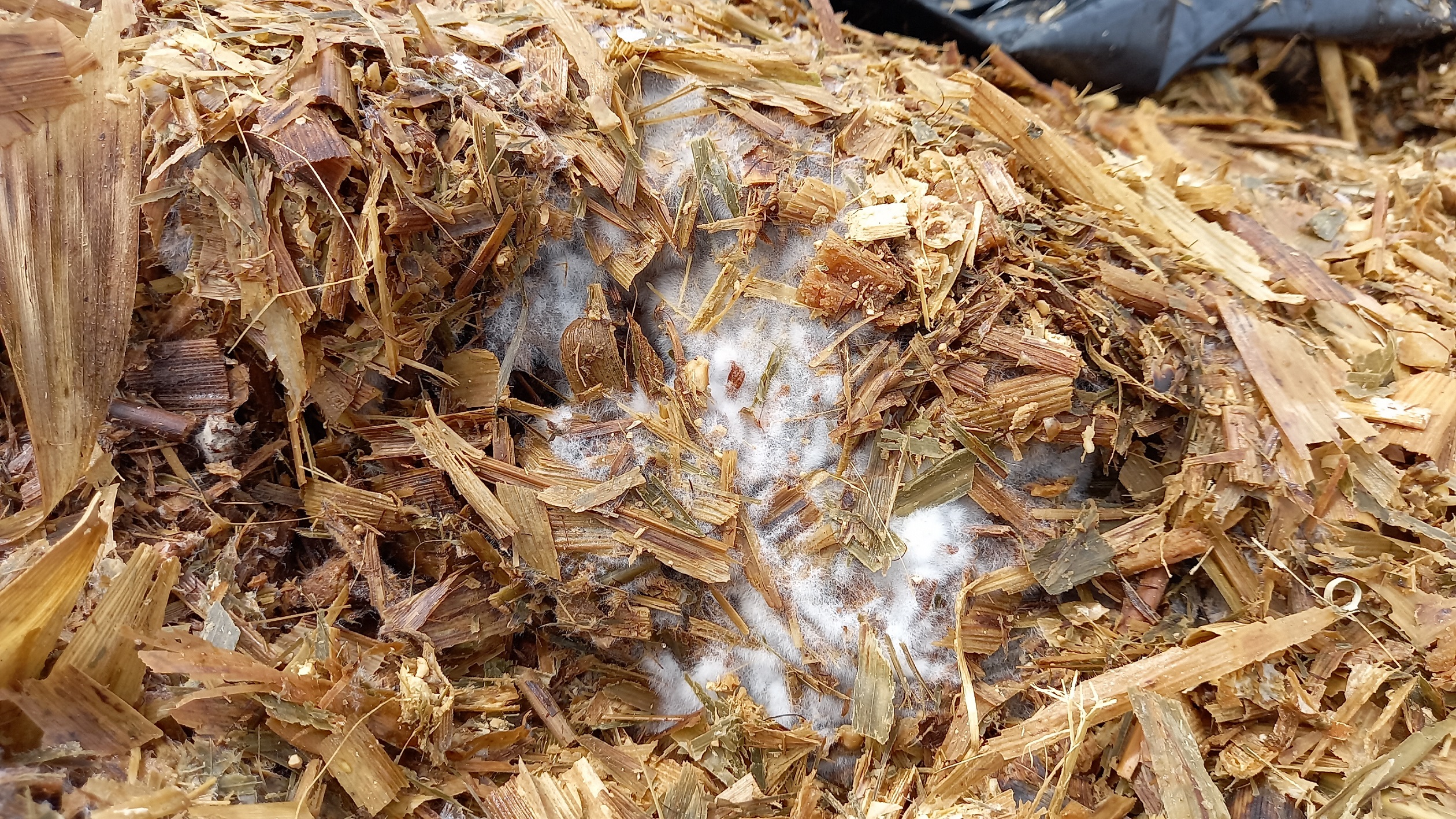 Possible causes:

Packing issues from too thick of layers, uneven filling of the silo, and lack of field hygiene.
Chopping material too late can increase the risk of introducing mold from the field into the silo.

Solutions:

Fill silos evenly and keep layers less than 6 inches.
Keep the filling area and harvest/packing equipment clean.
Harvest corn at the proper maturity and DM range to avoid mold being introduced from the field.
Possible causes:

Incorrect layer thickness, tractor weight, and speed.
On sloping edges, it can be difficult to achieve an adequate pack, especially when slopes are too steep.
Air and water introduction due to holes in the plastic or gaps between edges.

Solutions:

Following correct packing practices and correct slopes.
Give special attention to packing edges.
Cover the entirety of the surface and avoid water and air re-introduction into the silo.